SIGN UP WITH DAYROOMSTAY.COM!

Boost Revenue, Increase Sales and Maximize your Profit by Booking the Same Rooms Twice in One Day!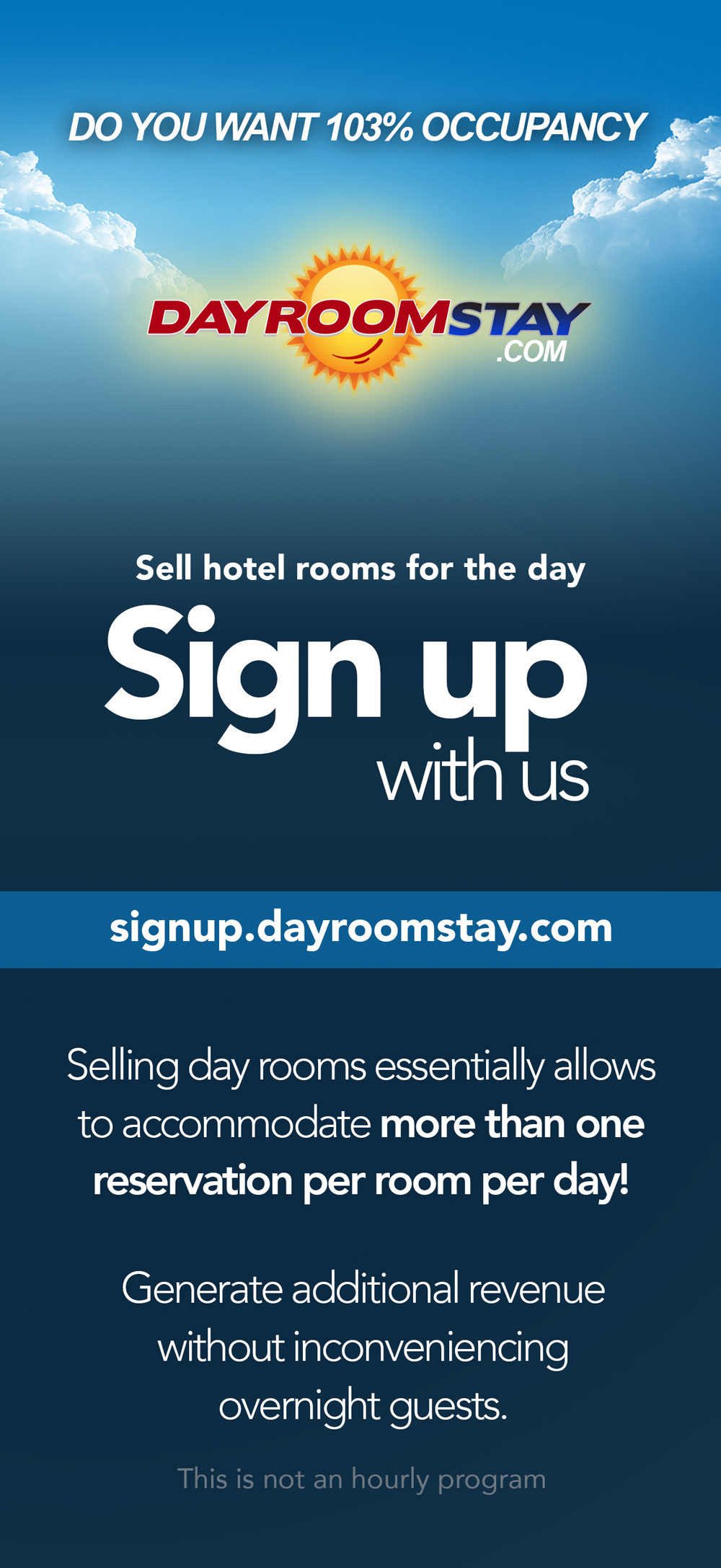 Our Marketing Efforts Include:
Online advertising
Facebook ads and direct messages, YouTube, Instagram, email campaigns and blogs
SEO
Latest strategies in search engine optimization and content-rich landing pages
Media
Press releases announcing new partners in different outlets. Print media advertising.
Business

40%

Travel

30%

Leisure

30%